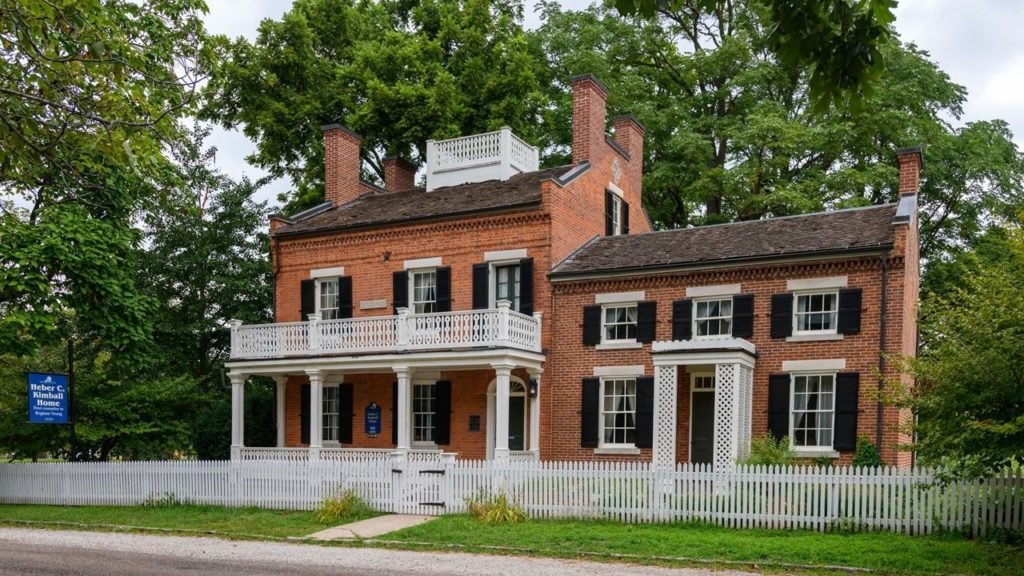 The Heber C. Kimball Home is the home that started the restoration of homes in Nauvoo. It had been years since the Church had owned any property in Nauvoo, and the family of Heber C. Kimball wanted to go back to the city that was so special to the Latter-day Saints. Although, Heber only lived in his Nauvoo home for five month, it was the home that inspired the restoration on the 'City of Joseph', and the restoration continues today. Heber C. Kimball led a life of dedication to the gospel of Jesus Christ, and he with his friend Brigham Young helped lead the church through some of the most difficult times.
Background of Heber C. Kimball's Home
Heber C. Kimball is a prominent figure in Church History. He was present for some of the most amazing experiences and stayed faithful through all the changes. Heber and his wife Vilate Kimball were baptized in 1832 along with their friends Brigham Young and his wife. Heber C. Kimball was one of the original Twelve Apostles, and served as a counselor to Brigham Young for 21 years. Heber left Nauvoo with the Saints, and died in Utah at age 67. He is buried in the Kimball-Whitney Cemetery in Salt Lake City. Spencer W. Kimball, a grandson of Heber C. Kimball became the twelfth president of The Church of Jesus Christ of Latter-day Saints.
The Heber C. Kimball home is located on the corner of Munson and Partridge Streets. It is one of the most elaborate two-story brick homes in Nauvoo. The portion on the east was an addition that was built after the Church's Nauvoo period. There is an engraving on a stone above the balcony that reads "HCK 1845" left by Heber C. Kimball.
Heber was not able to find a buyer for his home when the Saints were kicked out of Nauvoo, and had to abandon his beautiful home to move west. Heber's great-grandson, Dr. LeRoy Kimball purchased the home in 1956 and restored it. This act initiated the Nauvoo Restoration Inc. Dr. Kimball led the efforts, for many years, to restore Nauvoo to what it was in 1845.
More Blog Posts
Women's Garden Nauvoo Illinois
Joseph Smith Platform in Nauvoo Illinois
Importance of the Red Brick Store, Nauvoo Illinois
References: "Sacred Places" p 123