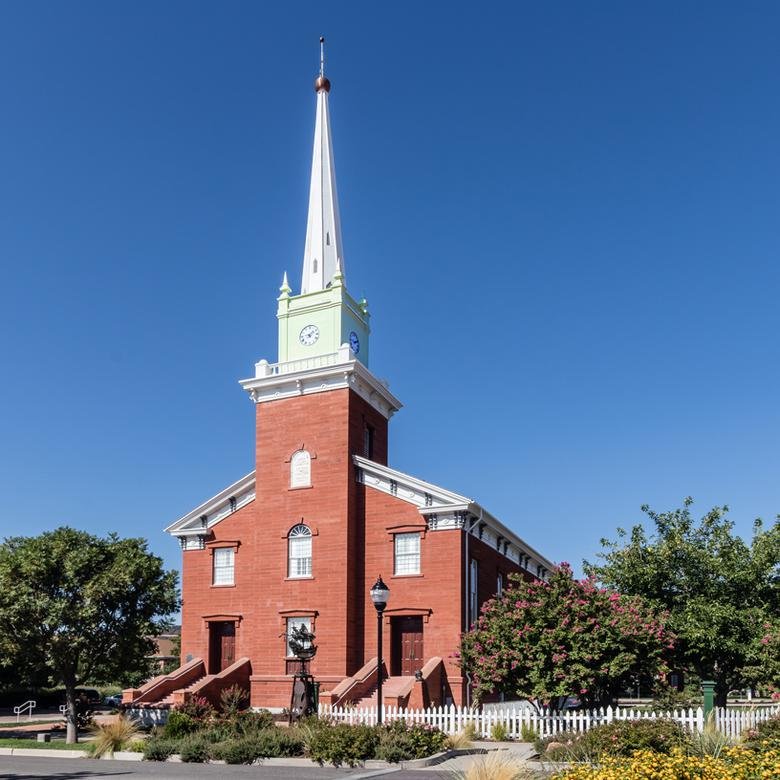 The St. George settlement was not an easy place to live for the early settlers of The Church of Jesus Christ of Latter-Day Saints and Brigham Young asked the members there to build a tabernacle, would have added to the challenges of living there.
Brigham Young asked the settlers of St. George to build a tabernacle that "will be not only useful but also an ornament to your city and a credit to your energy and enterprise."
The Saints of St. George were asked to build the Tabernacle within a year of their arriving, this meant that Brigham Young intended St. George to be a permanent settlement for the Saints.
The Tabernacle was intended to work as a church and a courthouse for the people of St. George.
Brigham Young was the first architect of the Tabernacle.
When building the St. George Tabernacle the workers were living in tents and sleeping on the ground while also trying to get their won houses, farms and businesses up and going.
Brigham Young was very involved in the planning and construction of the Tabernacle. In his correspondence with Erastus Snow, they decided that limestone would be the rock used to build the tabernacle, to match the red cliffs around St. George.
The sandstone walls of the tabernacle were hand cut from limestone and you can see the individual cut marks in the bricks.
The basement wall of the tabernacle are three feet thick.
Roof trusses were hand-hewn and the twin spiral staircases with balust-rades were also hand-carved.
The ceiling and cornice work were locally cast, but the 4-faced clock was made in London.
The Tabernacle was started in 1863, the building was completed in 1871. It was dedicated by Brigham Young Jr.
More places to visit:
Jacob Hamblin Home
Brigham Young's Summer Home
More Blog Posts:
Windows of Heaven, Tithing with Lorenzo Snow
Renovations to the St. George Temple
Founding Fathers and the St. George Temple
History of the St. George Temple Spire
References:
St. George Tabernacle