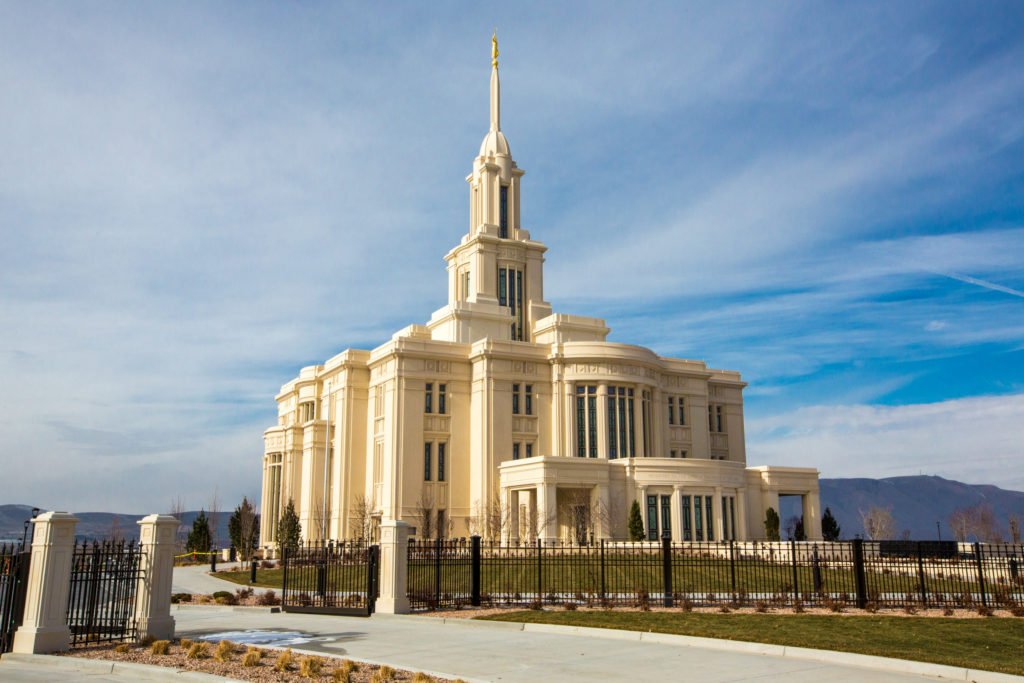 -The Payson Utah Temple is the 146th operating temple of The Church of Jesus Christ of Latter-Day Saints.
-The Payson Temple is the 15th temple in Utah, and the third temple built in Utah county. (The Provo Temple and the Mount Timpanogos temple)
-Payson is known for their apple orchards and wheat, both of which were incorporated into the temple design.
-The Payson Temple has 600 exterior windows and 600 interior windows. That makes the Payson Temple, the temple with the most art glass than any other temple. The glasswork displays apple blossoms in different stages. The bottom floor in the baptistry, the apple blossoms are small buds. As the floors and windows go up the blossoms grow until they are in full bloom on the top floor.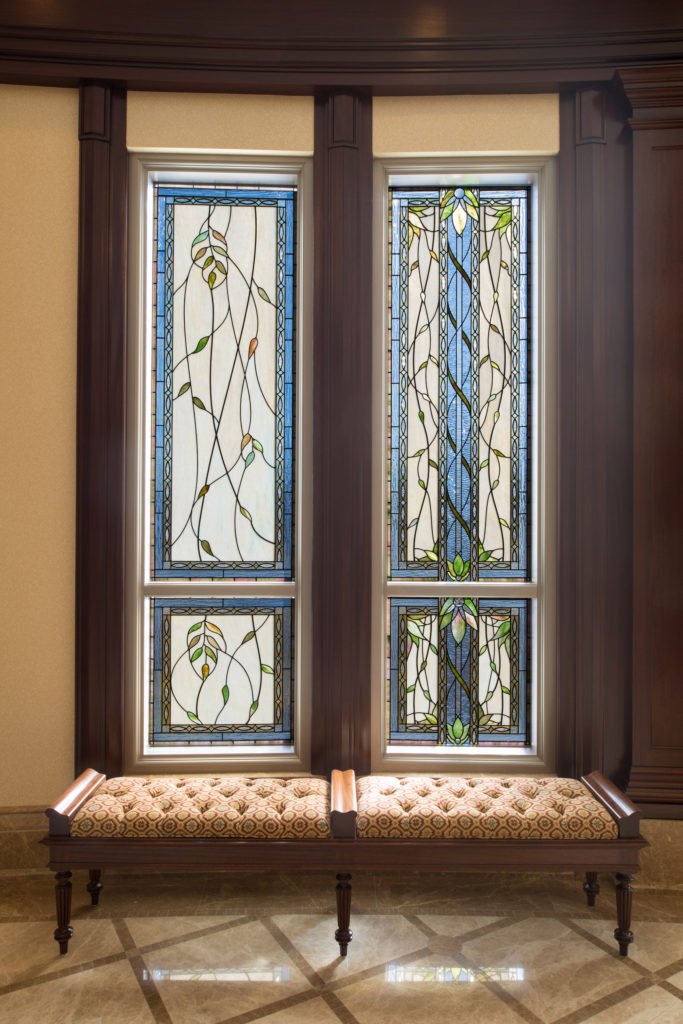 -The apple blossom design is even carried onto some of the furniture throughout the temple. You can see this design specifically in the couches in the Celestial Room, on the armrests. If you take a close look at the center table in the Celestial room you will see apple blossoms tinted a different color on the wood surface.
-Holdman studios did the art glass windows for the Payson Temple and to see more pictures of the you can click the like here: https://www.holdmanstudios.com/paysonutah
-The Payson Temple ranks the tenth largest temple and is designed to support a significant volume of temple work.
-The mural in the baptistry of the Payson Temple is a copy of the mural in the Calgary Alberta Temple in Canada.
-The land that the Payson Temple now sits was donated to the church.
-During the four-week public open house of the Payson Utah Temple, there were 475,542 visitors that toured the building.
Sources:
https://www.holdmanstudios.com/paysonutah
"Temple's of the new Millennium" by Chad Hawkins