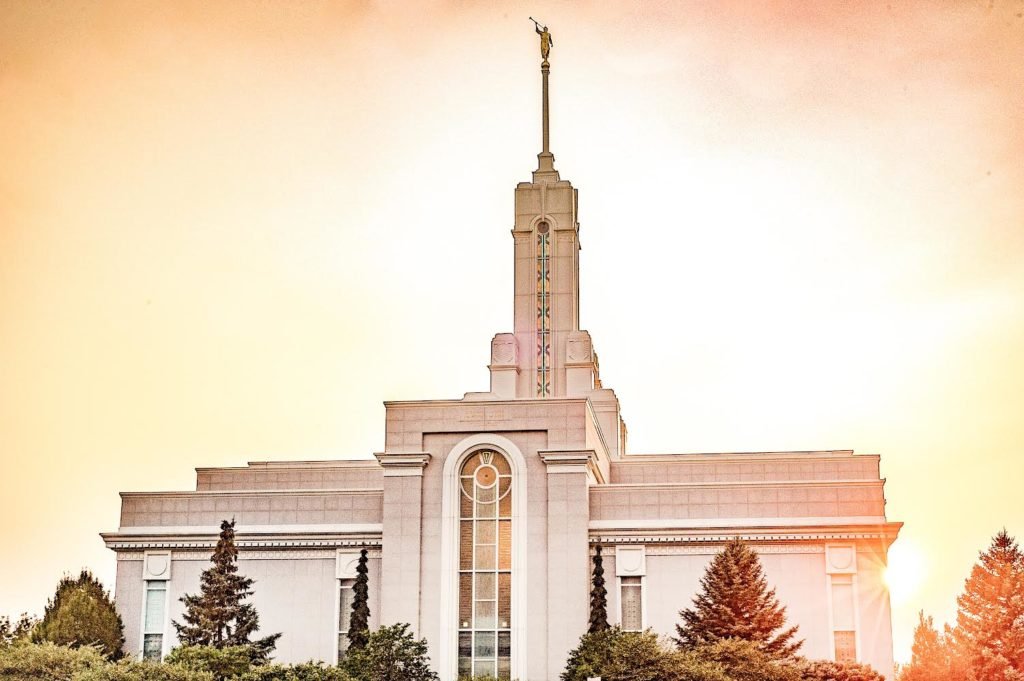 -Mount Timpanogos Temple is the 49th operating temple for the Church of Jesus Christ of Latter-Day Saints.
-The Mount Timpanogos Temple is the 9th Latter-Day Saint Temple in Utah.
-The outside of Mount Timpanogos Temple is almost exactly like the Bountiful Temple, only the top spire is different. The top spire of the Bountiful Temple is larger, the Mount Timpanogos Temple spire is thinner.
- Estimated around 20,000 people came to see when the Angel Moroni was put on top of the temple. A larger group of people started singing when the angel was put on top of the temple. It was a beautiful experience for many.
-More than 800 childrens choirs took turns singing at the temple open-house. The choirs were from all over the Temple area.
-The Mount Timpanogos Temple is 190 feet tall.
-The land the Mount Timpanogos Temple is built on what was once the part of the churches welfare farm.
-Nearly 680,000 people toured the Mount Timpanogos Temple open house.
-The Mount Timpanogos Temple was built to releave the pressure that was being put on the Provo Temple and the Jordan River Temples.
- The Temple is 107,240 square feet.
-Large windows appear like flowing water.
-Timpanogos Temple windows show their full colors under reflected light, this allows their to display their magnificent when viewed from inside at night.
-There are two inscriptions of "Holiness to the Lord" on the Mount Timpanogos Temple. The first one is on the East side of the temple above the large windows. The second one was added in 2015 and is etched in the glass on the west side near the front doors, as you enter the temple.
-There is lots of symbolism on the outside of the Mount Timpanogos temple. There are keystones, star stones, sun stones, moon stones, earth stones, and a cornerstone on the Mount Timpanogos temple.
References:
https://churchofjesuschristtemples.org/mount-timpanogos-utah-temple/news/
https://www.ldsliving.com/20-little-known-facts-about-the-mount-timpanogos-utah-temple-on-its-20th-anniversary/s/83409