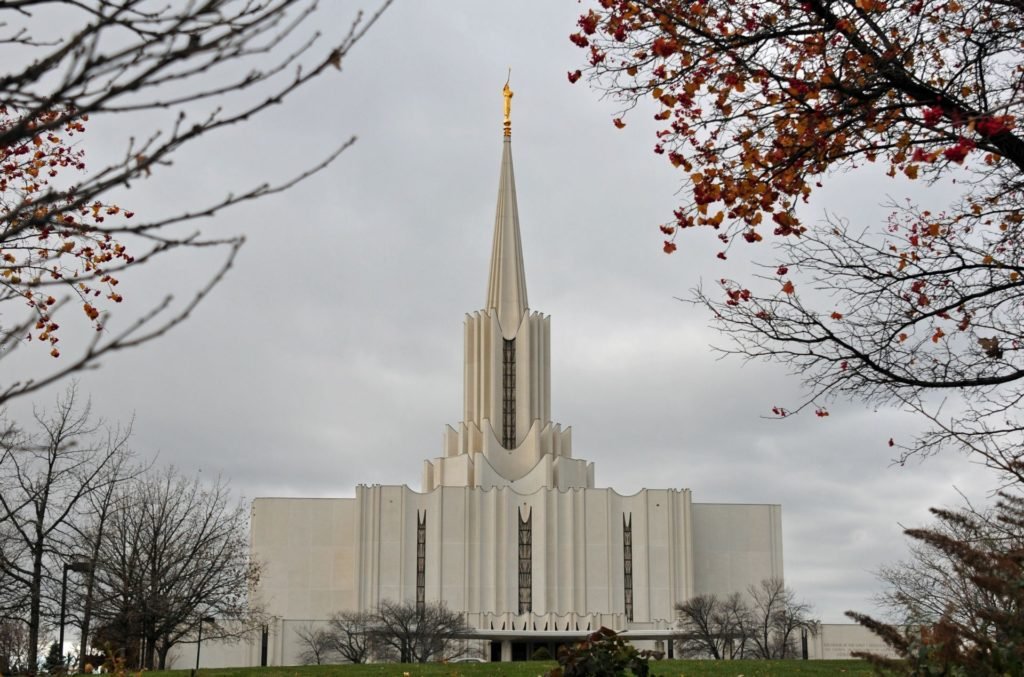 -The Jordan River Temple is the 20th operating Temple of The Church of Jesus Christ of Latter-Day Saints. It's the seventh temple built in Utah and it was dedicated in November of 1981.
-The land of the Jordan River Temple was donated by a family that had owned the land for nearly one hundred years!
-The plans to build the Jordan River Temple were announced by President Spencer W. Kimball at news conference(that's pretty different from today!).
-Jordan River was the first temple whose construction and maintenance costs, for many years, were funded entirely by donations from local members.
-The location and the name of the Jordan River Temple have symbolic meaning to members of the Church. The Jordan River connects Utah Lake and the Great Salt Lake and runs past the temple. The Jordan River was named after the river in the Holy Land, which connects the freshwater of the Sea of Galilee with the salty Dead Sea. When the pioneers first made it to Utah they saw the parallels of these locations! It's pretty awesome!
-The Jordan River Temple was designed by Emil B. Fetzer. The temple faces east but it was designed to appear like it had no recognizable entrance from the front or the back. He wanted for "all four facades of the temple will appear equally well."
-There were twenty people that attended the Salt Lake City Temple dedication in 1893 that also attended the Jordan River Temple dedication 1981! One of them was LeGrand Richards, a member of the Twelve Apostles.
-Jordan River Temple is one of only five temples that has the Angel Moroni statue holding the gold plates. (The other temples are the Los Angeles, Washington D.C., Seattle Washington, and the Mexico City Mexico Temple)
-After acquiring the temple property, a problem appeared when church leaders learned the temple was situated in two areas with different zoning laws! It was fortunate "coincidence" that the part of the temple in the section with more restrictive regulations for height did not include the tallest parts of the building. There were no height restrictions in the zone where the 200-foot-tall tower and statue of the angel Moroni would be built.
-In a fireside in the Jordan River district in December 1981, President Hinckley said the members of that temple district were "shining examples of devotion and the spirit of consecration in the work of the Lord. "I know it isn't easy. Some of you arise very early in the morning, some travel long distances, and some of you leave work in order to go to the temple, and then have to make up for it.. . When you go home so weary that you can scarcely put one foot ahead of the other, may you say to yourselves. "This is the sweetest weariness I have ever known."'
More Blog Posts
Fun Facts about the Salt Lake Temple-(Closed for Renovation-reopening date 2025)
Fun Facts about the Ogden Utah Temple
sources:
https://www.deseret.com/2012/7/2/20504142/looking-back-on-the-rich-history-of-the-jordan-river-temple
https://churchofjesuschristtemples.org/jordan-river-utah-temple/
"Temples of the New Millennium" By Chad Hawkins p. 42-43
https://newsroom.churchofjesuschrist.org/multimedia/file/Jordan-River-Utah-Temple-Fact-Sheet.pdf