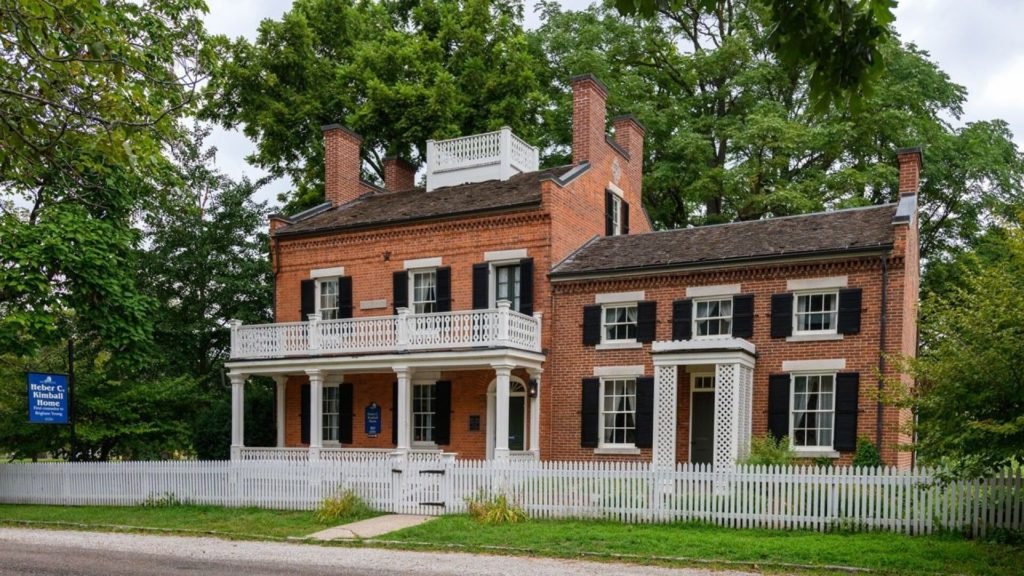 The Apostles home Tour in Nauvoo, is one of the "must do" tours done by The Church of Jesus Christ of Latter-day Saints, in Nauvoo. Being in the same homes as the early apostles of the restored church is a wonderful experience. The apostles home, along with the other homes in Nauvoo all have a special feeling. With the history of the sacrifices made, and the love shared by the people in Nauvoo, it is a great experience. If traveling to Nauvoo, don't skip the apostles homes they are full of a spirit of happiness.
One of the best things that the Covid Pandemic gave us is access to all the Church History tours through zoom. It is not the same as going through these special places, but it is still a great opportunity to learn about these important locations and hear the stories!
Here is the link to the Church website where you can schedule the tour for your family or youth group, and get part of the experience:
https://www.churchofjesuschrist.org/learn/locations/historic-nauvoo-virtual-tours?lang=eng
In Nauvoo right now there are 3 apostles homes done and ready to tour:
Hyde Home, Kimball Home, and Woodruff Home the tour of all three of the apostles home takes about 75 minutes.
Orson and Marinda Hyde home (20 minutes)
Heber and Vilate Kimball home (20 minutes)
Wilford and Phoebe Woodruff home (20 minutes)
The homes of many of the Quorum of the Twelve apostles were built by the sacrifices of other Saints, while the Apostles were on missions throughout the world. This was very impactful, standing in the homes and hearing the stories of the families who survived on the generosity of others, while their families were serving in other lands. It was beautiful how the people of Nauvoo came together to help the families of the apostles, build their homes, and supported the families during these faith stretching times.
The missionaries of Historic Nauvoo did a wonderful job teaching about the efforts of the early Saints and the sacrifices that were made. The missionaries asked how we can support the apostles and prophet today and what are we doing, in our daily lives to help and contribute to the work of the Lord? Those were great questions to ponder, knowing that the Lord asks the same for us today, that was asked of them, it just looks a little different.
More Nauvoo Sites
Things to do in Nauvoo Illinois, This post includes many different sites in Nauvoo, from well known sites, to sites not very well known.