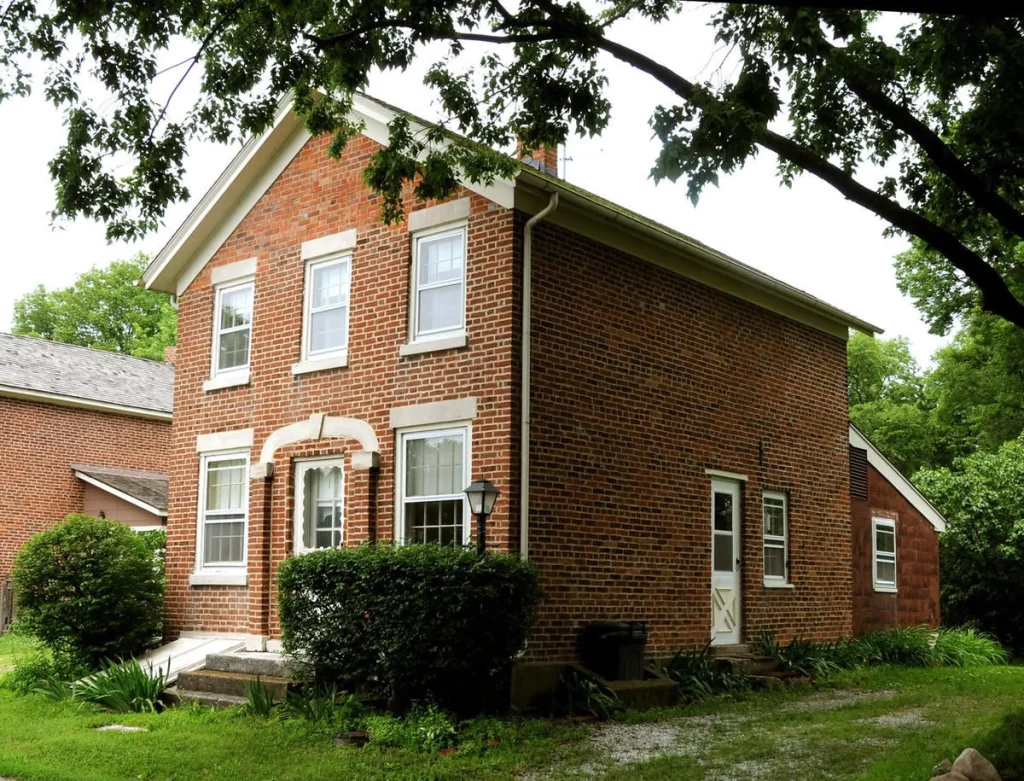 It was from the Aaron and Polly Johnson Home that the prophet Joseph Smith almost escaped from the martyrs fate, but he was called back to Nauvoo and ultimately was killed.
The Aaron and Polly Johnson home is a two story brick home, located a half block west of the corner of Brian and Water Streets. The house faces south onto Water Street. Aaron was a justice of the peace and a member of the Nauvoo High Council. He moved to Nauvoo in 1839, with his wife Polly Z.
Joseph Smith spent lots of time in hiding from threats on his life, but after the destruction of the Nauvoo Expositor, everything was much worse. Joseph Smith decided to flee to the West where he had prophesied the Saints would go. On June 22, 1844 Joseph, Hyrum, Willard Richards and Orrin Porter Rockwell went to Aaron and Polly Johnson's home, and on the small dock in front of their home, the group borrowed the Johnson's leaky boat, which they rowed across the Mississippi River. The boat was so leaky that they had to bail out water with their boots and shoes to keep from sinking. Once across the river they went to John Killian's home in Montrose.
Emma requested Joseph return to Nauvoo after many had accused Joseph of being a coward. Joseph replied "If my life is of no value to my friends it is of none to myself." On June 24th he was taken to Carthage Jail where he was martyred with his brother Hyrum on June 27, 1844.
More Nauvoo Sites
Joseph Smith Platform in Nauvoo Illinois
Importance of Mulholland Street Nauvoo Illinois
The Big Field, Nauvoo Illinois
References:
"Sacred Places Ohio and Illinois" by LaMar C. Berrett, keith W. Perkins, and Donald Q. Cannon p. 147