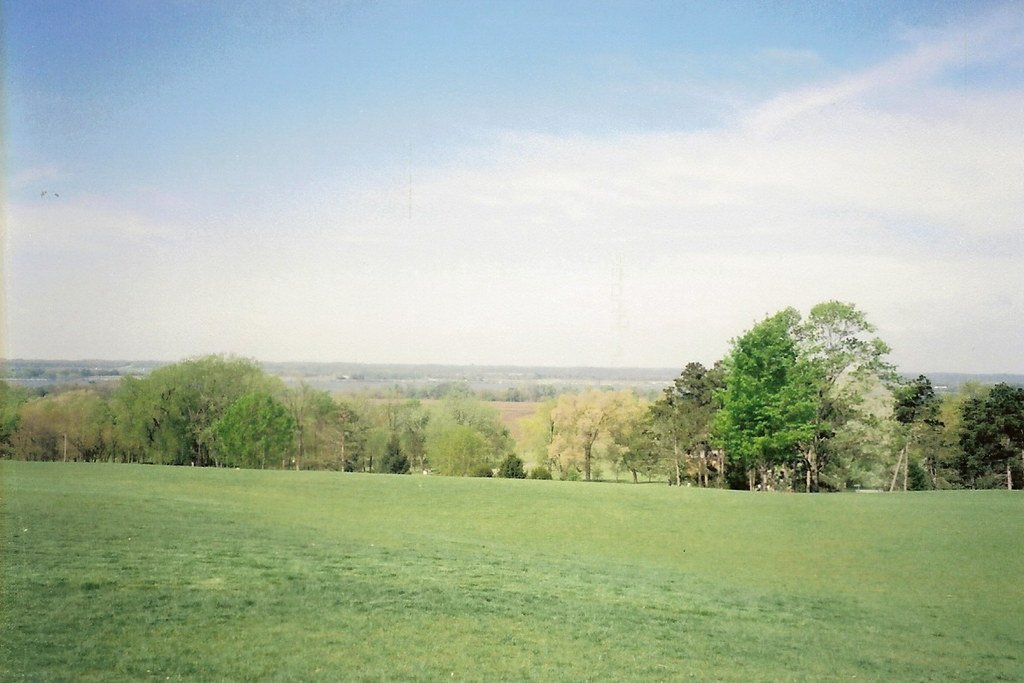 Some of the lesser known sites around Nauvoo Illinois are fun treasures to see, while touring around Nauvoo. The Big Field was a site important to the Saints of Nauvoo, back in the day, that was farmed by Church members joined together.
As in other American cities at that time, agriculture was the main economic enterprise in Nauvoo and surrounding Latter-day Saint communities. Most families with an acre of property in the city maintained a garden with fruit trees, grapevines, and vegetables. Poorer Saints farmed or gardened in the "big field," a community farm located on the outskirts of the city. The Big Field Association regulated the crops to be planted and the acreage to be cultivated. Other farmers outside the city or in outlying communities, such as Ramus, Lima, or Yelrome, sowed wheat, oats, rye, and potatoes and kept cattle, sheep, and hogs.
The Big Field is located six miles SE of Nauvoo, on the Old Road to Carthage. The Big Field was a six mile square, 3,840 acre plot farmed by Church members. This group of members formed the "Big Field Association."
On September 5, 1845 the Saints at the farm celebrated their bountiful harvest of 60,000 bushels of wheat and corn. John Taylor recorded that they "spent the day most happily, without strong drink, or swearing or gambling; feasting as all honest people ought to, to be healthy, upon the simple luxuries that sustain life, with pure water, peace and union, praying and praising God."
Nauvoo in 2023 is much smaller, population wise, than it was in the time of the Saints occupying the area. Out in the fields it is easy to imagine what it was like in the 1800's when the Saints were working hard to create a life and area of industry. New teachings from a living prophet guided the Saints to act and be better together. Images of the Saints celebrating the harvest together, in wholesome activities does seem like heaven on Earth.
More Stops in Nauvoo
Women's Garden Nauvoo Illinois
Foot of Main Street Nauvoo Illinois
Joseph Smith Platform in Nauvoo Illinois
References:
https://www.churchofjesuschrist.org/manual/church-history-in-the-fulness-of-times/chapter-nineteen?lang=eng
"Sacred Places Ohio and Illinois, a Comprehensive Guide to Early LDS Historical Sites." By La Mar C. Barrett, Keith W. Perkins, and Donald Q. Cannon p. 190