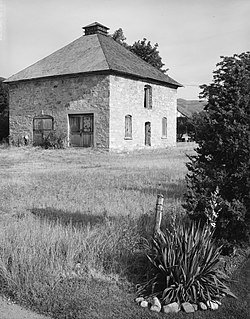 When the Logan Temple was first built there was a barn built to park the horses and buggies of the patrons, as they would come to do work in the Logan Temple.
The barn was built in 1897 and is still standing today!
The barn was one of two barns in the Chache Valley of stone, the rest were built of wood.
With the invention of the automobile the barn was no longer used, and was eventually sold in 1919. The barn was repurposed into a auto-mechanic shop and is still standing today.
It was placed on the National Registry of Historic Places in 1985
386 E 200 N Logan Utah.
If you are in the Logan area, go check it out. Its fun to out a little history in your day!
References:
https://www.loc.gov/item/ut0018/