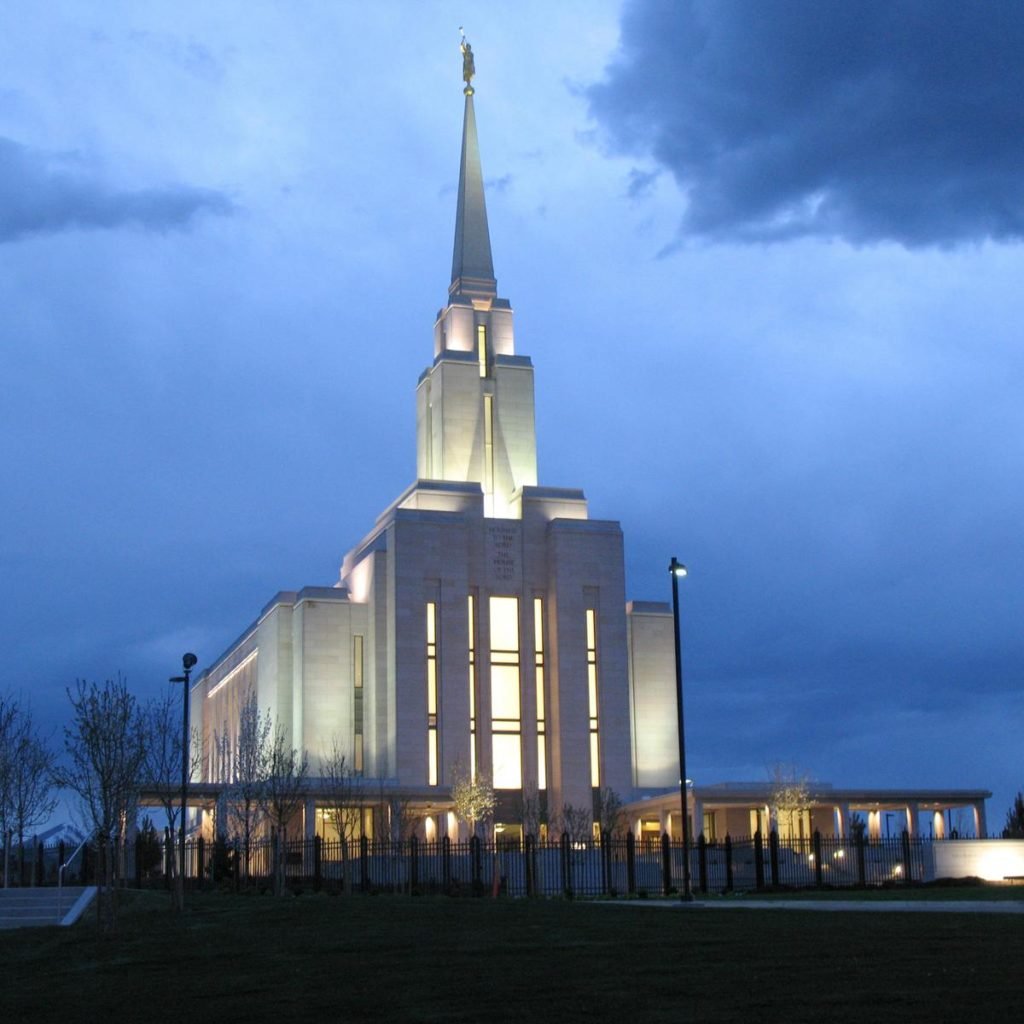 -The Oquirrh Mountain Temple is the 130th dedicated temple of The Church of Jesus Christ of Latter-Day Saints. It is the 13th temple built in Utah and the 4th built in the Salt Lake Valley.(Salt Lake City Temple, Draper Temple and Jordan River Temple.)
-The Oquirrh Mountain Utah Temple was the first temple built in the same city as another operating temple(Jordan River). This makes South Jordan the first city in the whole world to have more than one Latter-day Saint temple.
-The Oquirrh Mountain Temple is 60,000 square feet in size and it is 183 feet high, to the top of the angel Moroni statue.
-During the open house of the Oquirrh Mountain Temple the Angle Moroni was struck by lightning! The arms, face and trumpet were blackened. The Angel Moroni was replaced a couple months later, 10 day's before the temple was dedicated.
-The windows of the Oquirrh Mountain Temple were done by John D. Quist. He said "the design has stars and a veil-like pattern so to me the windows are like looking into heaven."
-Thomas S. Monson dedicated the Oquirrh Mountain Temple on his 82nd birthday. The crowd sang him "Happy Birthday".
-On August 23, 2009 church Sunday services were cancelled statewide to allow members to attend the dedication of the Oquirrh Mountain Utah Temple without conflict. This was the first time ever church had been cancelled state wide!
Sources:
https://churchofjesuschristtemples.org/oquirrh-mountain-utah-temple/
"Temples of the Millennium" By Chad Hawkins p. 262-263