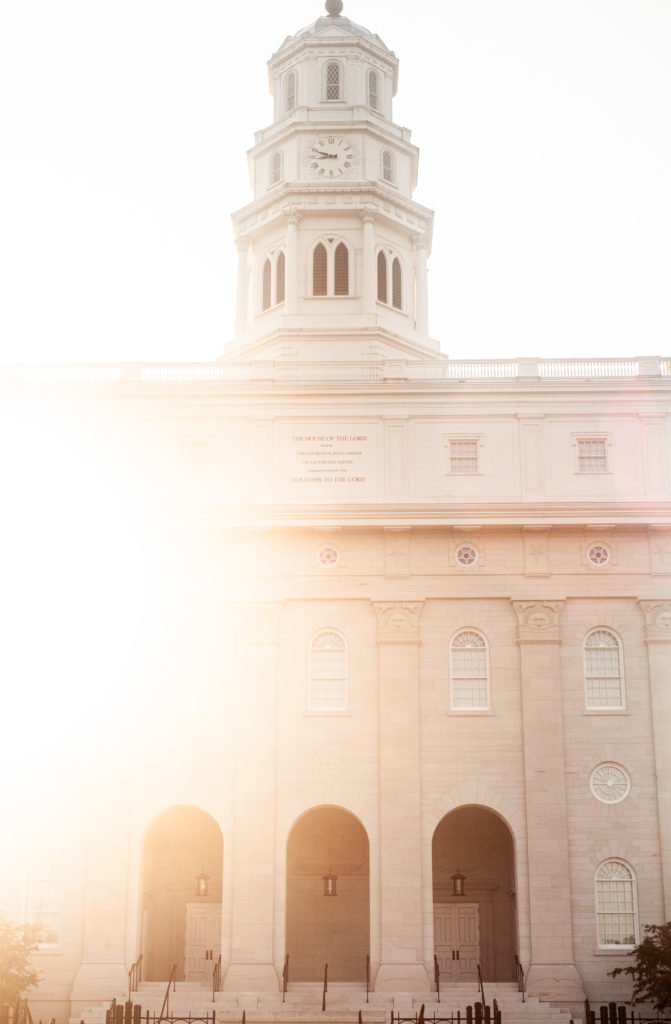 One of the most memorable experiences for my family was the opportunity to go to the Nauvoo Temple. They all said there is nothing like this building in the whole world. There is such a special feeling inside with everything connected to the Nauvoo Time period, it was a very special experience for everyone.
It seems like its pretty normal to only have a couple days to spend in Nauvoo, and because that is the case for most people, and they all want to get to the Nauvoo Temple try to schedule an appointment. If you are not able to get an an appointment at the Nauvoo Temple, still go! The temple will work with you and get you in, so don't let not getting an appointment discourage you from going!
It is easier if you have a Melchizedek Priesthood holder who can perform the ordinances, but again, if you do not, don't let that stop you from going.
Pieces of the Old Nauvoo Temple
One of the most interesting parts of the city of Nauvoo was how small the town is. In the time of Joseph Smith Nauvoo had between 10,000-20,000 people living there, rivaling Chicago back in the day! Now there are only 800 people who live there, a little bigger than an LDS ward in Utah. The city of Nauvoo has never grown to the large numbers it was in the time of Joseph Smith. It is a very small town, but the temple is made for the thousands of visitors to have an experience of past.
After Joseph Smith was killed, vandals tore apart the beautiful Nauvoo Temple. Also, people from around the town used the parts of the temple in their construction, and around their houses. An example of this, the store across the street from the current Nauvoo Temple does tours throughout the basement and they show you stones, that possibly could have been from the old Nauvoo Temple. This store is actually selling stones that they believe were from the old Nauvoo Temple.
The History of The Saints is everywhere in Nauvoo,it's unescapable. The city of Nauvoo is so fun to explore, and imagine. Making time to attend the New Nauvoo Temple is an experience you will never forget and will be worth the effort!
More Blog Posts
10 Fun Facts about the rebuilt Nauvoo, Illinois Temple
Fun Facts about the Original Nauvoo Temple
Stain glassed Windows in the rebuilt Nauvoo, Temple Getting Christs Face Perfect
Miracle of the Nauvoo Temple Blue Prints
Visiting Nauvoo Sites, Know Before You Go
The Miracle of the Stained Glass Windows in the Nauvoo Temple