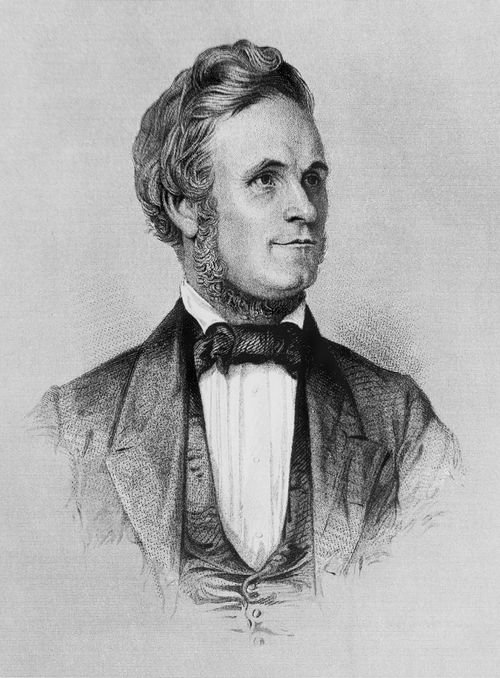 The conversion of the Prophet John Taylor is interwoven with a miraculous prophecy given by the Lord to Heber C. Kimball in 1836. Heber C. Kimball delivered this special prophecy to Parley P. Pratt while Parley's life was not going well. Pratt was in serious debt and to make matters worse his wife was very sick. Parley and his sweet wife had wanted children, but remained childless for many years. One evening after Parley and his wife had retired, Elder Kimball awakened them and delivered this message:
"Brother Parley, thy wife shall be healed from this hour, and shall bear a son. . . Arise, therefore, and go forth in thy ministry, nothing doubting. . . Thou shalt go to Upper Canada, even to the city Toronto. . . and there thou shalt find a people prepared for the gospel, and they shall receive thee, and thou shalt organize the Church among them. . . and from things growing out of this mission, shall the fulness of the gospel spread into England, and cause a great work to be done in that land."
At the same time, John Taylor had become dissatisfied with the Methodist Church he was attending. He was frustrated with the wide differences in the modern and primitive Christianity. John Taylor organized a study group with several other brethren to investigate doctrines of Christianity as contained in the Bible. The Methodist authorities got mad and stripped the members of the group of any ecclesiastical offices, but still retained them as members. The members of the group fasted and prayed that if God had a people on earth who possessed the authority to preach and administer the ordinances of the gospel, that he would send someone to minister to them.
During this same time Elder Parley P. Pratt traveled to Toronto. A local merchant gave Elder Pratt the name of John Taylor and his study group. John Taylors initial reaction was not favorable to the new Elder, but it wasn't long before they became friends.
Elder Pratt was introduced to the meetings held by John Taylor and they all were intrigued by Elder Pratt's message. John Taylor followed Parley P. Pratt from place to place and eventually became converted.
John Taylor and his wife Leonora were baptized on May 8, 1836.
England prophecy Fulfilled
After the baptism of John Taylor he was ordained an elder very quickly. He traveled to Kirtland and met with the prophet Joseph Smith and returned to Canada and helped organized conferences throughout the area. While in Canada for conferences the prophet Joseph Smith ordained John Taylor to the office of a High Priest.
At the request of Elder Joseph Fielding, John Taylor wrote a letter to Elder Fielding's brother in Preston, England. This letter was about the restoration of the Gospel of Jesus Christ. This letter became the first announcement of the Restoration in the land!
Elder John Taylor later served a mission along with the rest of the Twelve Apostles to England, and had much success!
This experience is recounted in the British pageant, in England and in Nauvoo each summer.
More Blog Posts
John Taylor Home, Nauvoo Illinois
Far West Temple Site Apostles Prophecy
Kirtland Era and Future Prophets
References:
"Witness to the Martyrdom; John Taylors personal account of the last days of the prophet Joseph Smith" p. 129-134