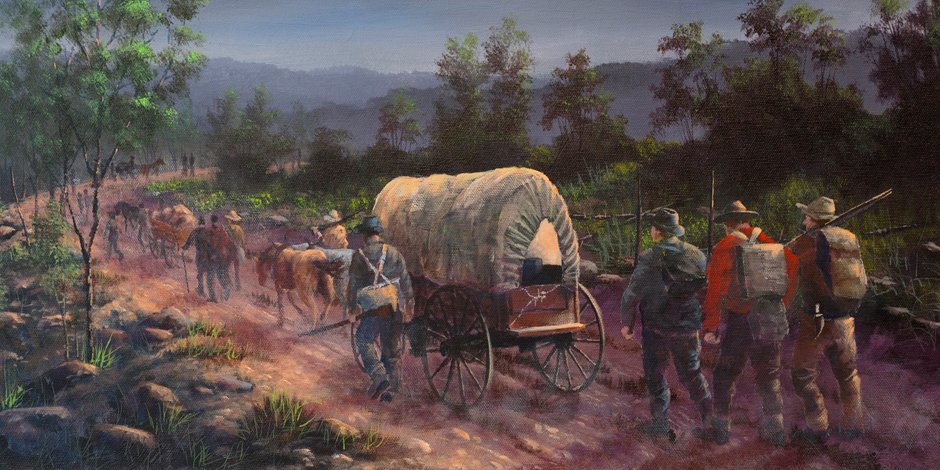 Zion's Camp Historical Marker
Zions camp was a powerful account of men willing to defend their families and the families of other member of the Latter-day Saint church when they had been attacked by Missouri mob men. Under the direction of Joseph Smith, a band, of about 200 men from left from Kirtland Ohio to avenge their fellow Church members who had been beaten, abused and ultimately kicked out of their homes in Missouri by a lawless mob.
They worked to petition the government for help but there was no help to come. The prophet Joseph Smith, directed by God was told to gathered a group of men to try to help the displaced Saints. You can read more about it here and here.
To commemorate the importance of the actions of these men and women who volunteered to give their lives for the lives of theres, there are a couple different markers placed as reminders of what occurred. There is a Historical Marker In Paris, Illinois. You can find the Historical marker at these coordinates: 39° 36.688′ N, 87° 41.765′ W South/West corner of the Edgar County Courthouse lawn in Paris, Illinois.
The Historical Marker in Paris Illinois says:
"In 1834, Joseph Smith, prophet of the Church of Jesus Christ of Latter-Day Saints (LDS), together with about 200 LDS Volunteers from Kirtland, Ohio, marched to assist threatened church members in Jackson County, Missouri. Called "Zion's Camp," this armed group crossed the Wabash River into Edgar County on May 24, encamped near the river, and after observing the Sabbath passed through Paris on May 26, causing uneasiness among local residents who misunderstood their purpose. The trek of "Zion's Camp" provided Brigham Young and other LDS leaders with a model for organizing their later exodus from Nauvoo, Illinois, to Utah in 1846."
It was erected by The Church of Jesus Christ of Latter-Day Saints in the year 2000.
In the Same Park, more historical markers:
In the same park as the Zions Camp Historical Marker, you can find Abraham Lincoln's Eighth Judicial Marker.
Abraham Lincoln - Eighth Judicial District Marker
The "Lincoln Court House Markers" are this rectangalar shaped style. With few exceptions, most of them are mounted on this concrete (or stone) slab placed on or near the original court house that Lincoln worked in, with his fellow Lawyers.
Location: 39° 36.714′ N, 87° 41.761′ W. Marker is in Paris, Illinois, in Edgar County. Marker is at the intersection of Central Avenue and Wood Street, on the left when traveling south on Central Avenue. On S/E corner of Central Ave and Wood Street.
Zion's Camp Memorial, Mound Grove Cemetery
On River Road in Independence, Missouri in the Mound Grove Cemetery you can find the memorial marker of members of Zions Camp. Zions camp was stricken with cholera 68 people got sick and about 15 people died including Sidney Gilbert.
According to Max H Parkin, the skeletal remains of three members of Zion's Camp are buried in the cemetery. Two were male, one was female. They believe the woman would have been Betsy Parrish, the wife of Warren Parrish. She is the only documented women who died on the rigorous trek of Zions camp. Warren Parrish was one of Joseph Smith's secretaries in Kirtland.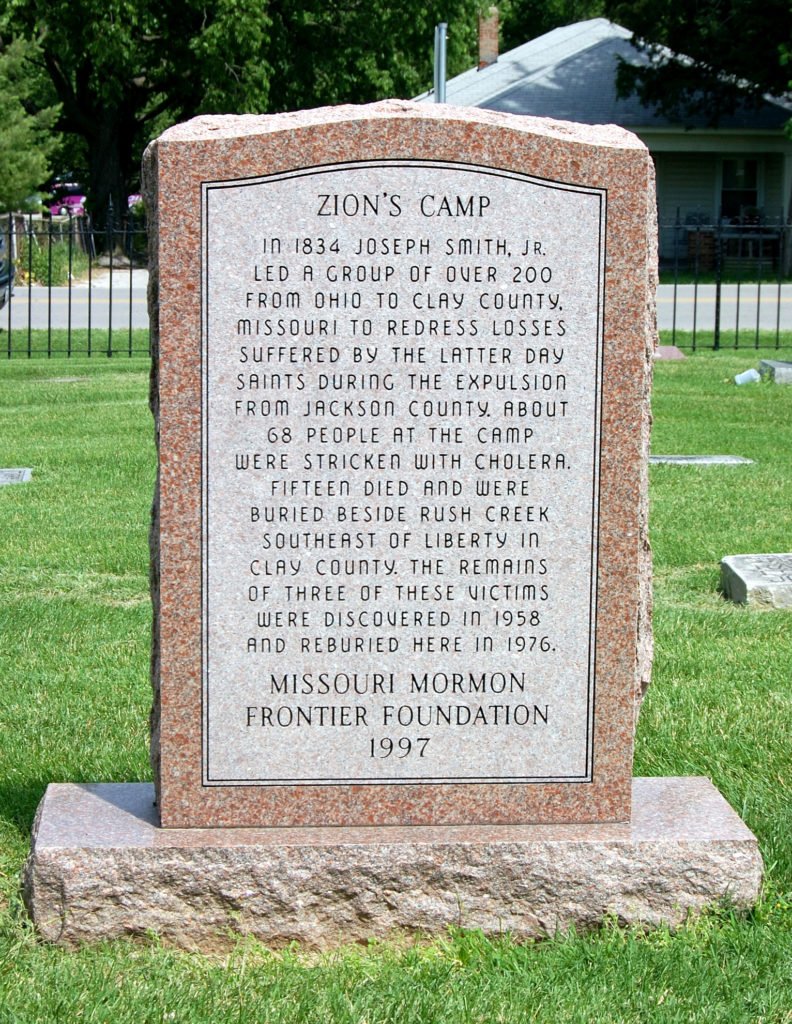 To find the Zions Zamp Marker in the Mound Grove Cemetery, enter into the cemetery at gate three, the third gate from the south, and proceed west. When the road branches, first to the right and then to the left, keep left, the road will bend back towards River Boulevard and exit at gate two, near the exit on the left is a red brick mausoleum, and the Zion's camp tomb stone is ten headstones to the left(north), five rows from the cemetery fence Lot 6, block 12, grave space 7.
Joseph Smith's Son's grave
In the same cemetery as the Zions Camp memorial you can see the burial sites of Joseph Smith III, the son of Joseph and Emma. Joseph Smith III and his son Isreal Alexander Smith. Both led the Reorganized Church of Jesus Christ of Latter-Day Saints now called Community of Christ Church.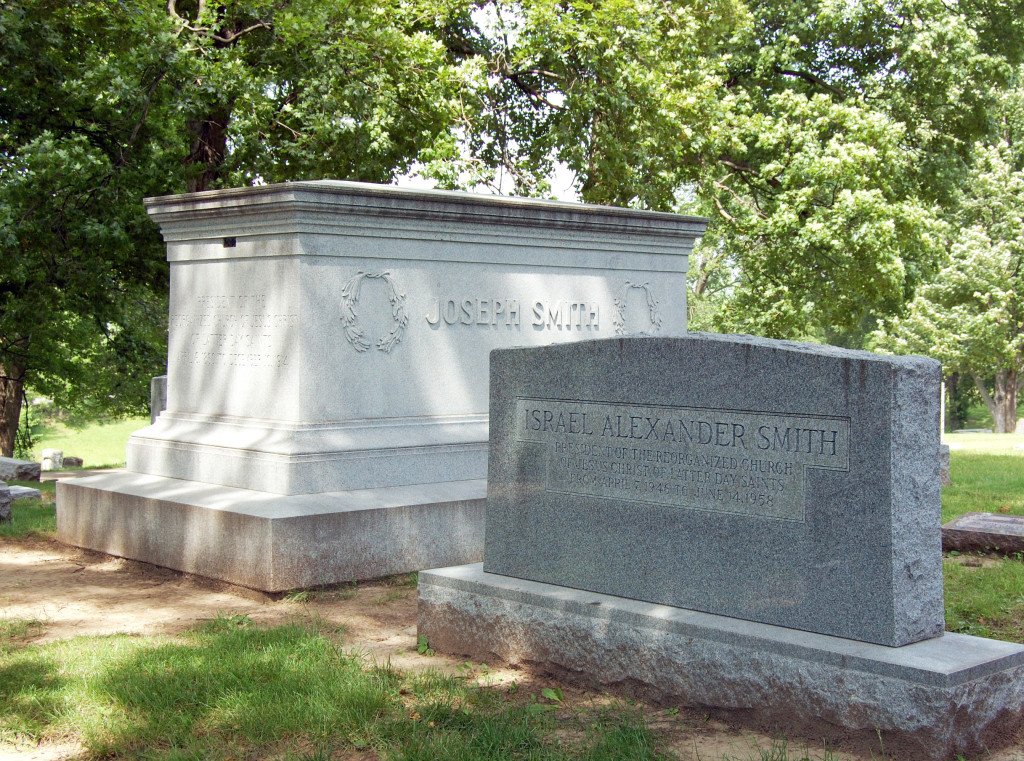 More Blog Posts:
Mary Fielding Smith, Hyrum Jailed in Liberty
St. Louis Missouri Temple Dedication Healing the Past
References:
https://www.hmdb.org/m.asp?m=23351
https://www.hmdb.org/m.asp?m=10937
https://www.deseret.com/1997/8/30/19331274/zion-s-camp-monument-recalls-15-members-who-died-of-cholera