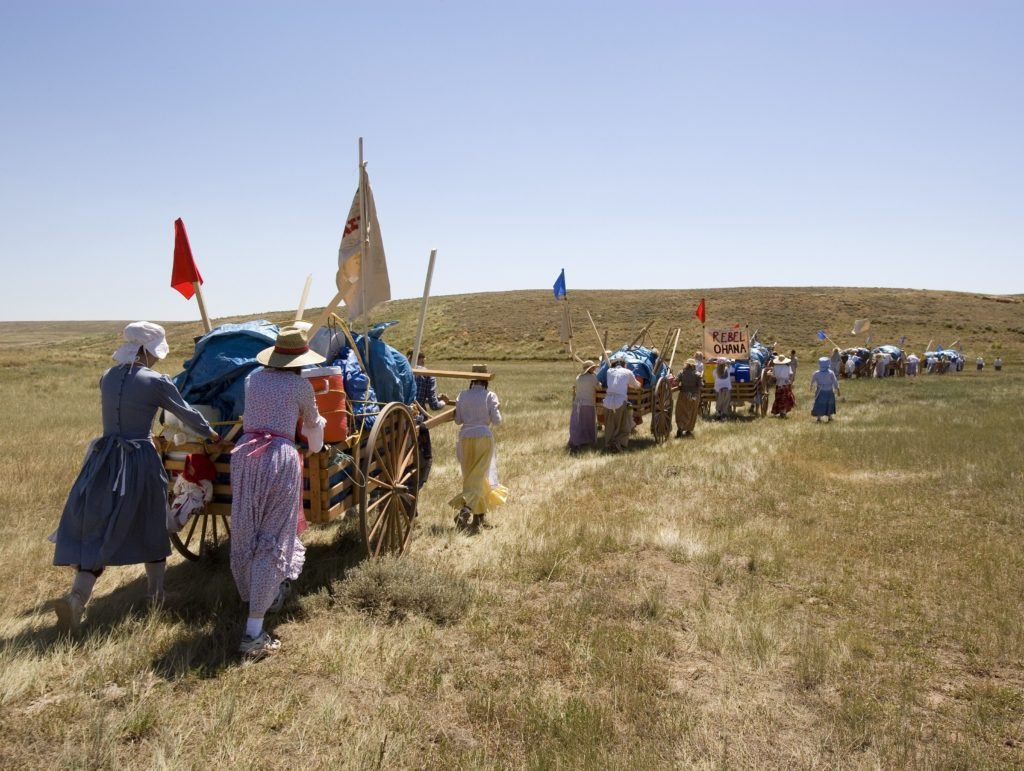 The Church of Jesus Christ of Latter-Day Saint has an amazing history of sacrifice and dedication. When President Hinckley was the prophet of The Church he was really good at bringing the pioneer stories into our homes. Now it has been many years without our dear prophet President Hinckley and these stories have not been told as often as they once were, and we are working on helping our children get to know these wonderful people from the past.
The stories of the Willy and Martin Handcart companies were told to me many times growing up, and the spirit of the sacrifice made by the pioneers was planted in me. I love learning about these people! I love that they teach me sacrifice, dedication, love of God and family, perseverance, trust, faith, hope, and the list goes on and on! I love seeing them as regular humans trying to do what their Father in Heaven wanted them to do. It was hardship after hardship and these wonderful Saints kept trying!
The sacrifices are so beautiful and inspiring but tragic, and emotional, I was torn on how to teach my children about all of this. I was worried about them being too young to understand, or not taking it seriously.
As a family we started looking into taking a "Church History Trip" across the nation, starting from Utah and going to Palmyra, New York. I knew that I wanted to stop at Martin's Cove in Wyoming and I knew I wanted my children to be educated on what happened in this area. This got me diving into all the pioneer sites in this area of Wyoming and learning about the stories of these wonderful faithful people.
If you are on your way to see some of these sites throughout Wyoming hopefully these next few blog posts will help you get a little information and catch the spirit of sacrifice that the pioneers left us with!
Pioneer Movies to Watch Before Trek
17 Miracles:
Amazon link 17 Miracles Movie
We were able to watch it on YouTube, but when I tried again it wouldn't let me watch it. Here's the link to YouTube or you can stream it on Living Scriptures streaming service, or buy it from Amazon, Walmart, or Desert Book
Ephram's Rescue:
Amazon link Ephraims Rescue
Here's the link to it the YouTube.
The Church of Jesus Christ of Latter-Day Saints has put together some great resources for learning about pioneers:
https://www.churchofjesuschrist.org/children/resources/topics/pioneers?lang=eng
Best Books to Prepare for Pioneer Trek
"Fire of the Covenant" by Gerald Lund
Amazon link Fire of the Covenant
We listened to this book on Desert Bookshelf. I was really worried this would be too sad for my kids, but it was not bad. I feel like it covered all the happenings without it being a hard read. My kids are ages 13, 12, and 6 and it was really good for all of them to listen to, I would highly recommend it!
It a Fictional book of a couple families assigned to the Willie and Martin Handcart Companies. It starts in Europe and covers the immigrants coming to the United States and the difficult decisions that were made. It covers the big moments and blessings along the trail. It also it very real about the struggles that they faced during this journey. I felt the author made it bearable, as this topic is very difficult. It gives you the facts and the emotion without too much sadness.
These pioneers struggled and were strengthened. Although the struggles were real and very, very tragic it was also a story of refining. I enjoyed listening to this book, and my children did also!
2. "Saints" Vol. 2
Amazon link Saints Vol 2
"Saints" is a classic. It stays with basic stories and gives you a great overview of what happened during those years of building and the trek to Utah. It is a good starter book, to introduce to you stories and people.
Saints Vol. 2: You can listen to this book free on The Church of Jesus Christ of Latter-Day Saints web site. Here's the link to amazon but you can get it cheaper directly from The Church.
Follow Me To Zion by Andrew D. Olsen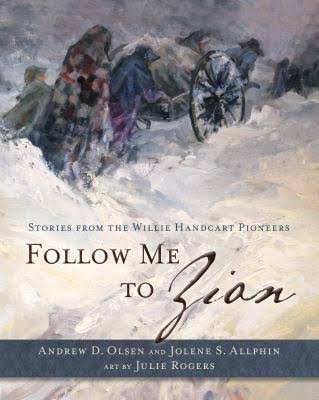 Amazon link Follow Me To Zion
"Follow Me To Zion" is one of my favorite books about the Willie Handcart Company. It is well researched and is accompanied by beautiful pictures. It brings in the spirit of what the Pioneers were trying to accomplish and is real with the struggles and the miracles that were witnessed. This book has a lot of stories, that are not often told.
It is a beautiful book.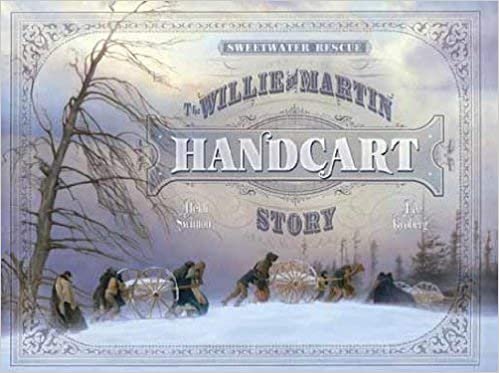 Amazon link Willie and Martin Handcart Story
The book "Willie and Martin Handcart Story" is a great book with well researched information. The stories are heart wrenching, and it is very educational. This book was a great book to learn the details about what happened and learn about the different people on the trek. It is a great book, and a very sad book.