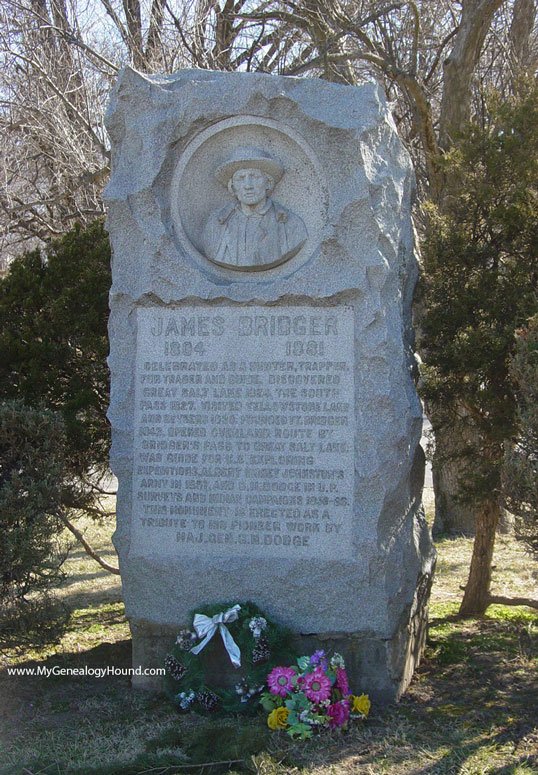 In Jackson County Missouri, about 2.5 miles from the Temple Lot there is the Mount Washington Cemetery where there is a monument to Jim Bridger. This monument is at the grave site of Jim Bridger. This monument to Jim Bridger was sponsored by Maj. Gen. Grenville Dodge, who was the chief engineer of the transcontinental railroad that connected at Promontory Utah, where the Golden Spike Monument is located today.
Jim Bridger was an explorer and also a scout for the railroad. Jim Bridger had many historic accomplishments, and a notable accomplishment was opening the route to the Great Salt Lake.
Jim Bridger died in 1881 after spending his later years as a merchant at Westpoint, in Kansas City.
Lewis Robinson purchased Jim Bridger's fort in Wyoming for the Latter-day Saint migration to the Salt Lake Valley. That purchase was on August 3, 1855. Fort Bridger played an important role in Latter-day Saint Church History.
References:
Sacred Places, Missouri. By LaMar C. Berrett p. 75