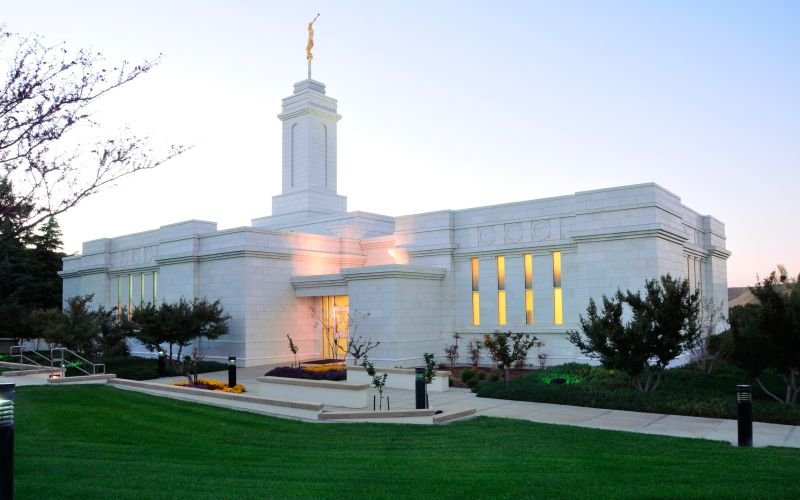 -The Colonia Juarez Temple was the 55th dedicated temple of the Church of Jesus Christ of Latter-Day Saints.
-The Colonia Juarez Temple was the second temple built in Mexico, the first temple was built in Mexico City.
-The Colonia Juarez Temple is 6,800 square feet and sits on 2.56 acres of land.
-The area of Colonia Juarez and other areas of Northern Mexico is really important to Church history. Pioneers arrived there in the mid 1880's. They suffered through many hardships during the Mexican Revolution of 1912 and 1914. Today those descendants are found in many Spanish speaking areas throughout the world.
-The Colonia Juarez Temple was the first "small Temples" built outside of the United States.
-President Hinckley was visiting the Saints in Colonia Juarez in June 1997 when he thought about how they could get a temple for the faithful members in smaller areas. This is when he thought of the idea of having smaller temples. He said "I took a piece of paper and sketched out the [floor] plan and turned it over to the architects to refine it." This was the beginning of the small temples!
-The Saints in the area helped build the temple. They even positioned the spire and statue of the angel Moroni. It was done without using a crane, just lots of rope and people working together. When the temple was completed it was estimated that 82,000 work hours had been donated!
-The area of Colonia Juarez is about 200 miles southwest of El Paso Texas. For a while the Saints from El Paso belonged to the Colonia Juarez Temple district. They worked together to build the temple and worked together inside the temple.
-Earlier, before President Hinckley had begun the dedicatory prayer, he announced he would add a sentence to it. He knew the colonies had been experiencing a severe drought for many years, so he included a petition for rain. Even though it had been months since rain had fallen, during that very afternoon clouds began to gather. As the last dedicatory session concluded it began to rain lightly. Heavier rains followed later during the season, and the Saints gratefully acknowledged the hand of the Lord in this wonderful blessing.
-The Colonia Juárez temple was Mexico's second operating temple after its dedication on Saturday and Sunday, March 6 and 7, 1999. This historic date also marked the completion of the last of the original three small temples announced during the October 1997 general conference, the first outside the United States. The other two smaller temples already in operation were in Monticello Utah, and Anchorage Alaska.
sources:
https://www.thechurchnews.com/1999/3/13/23249107/newest-temple-in-mexico-dedicated-in-its-oldest-stake
https://rsc.byu.edu/colonia-juarez-temple-prophets-inspiration/temple-dedicated