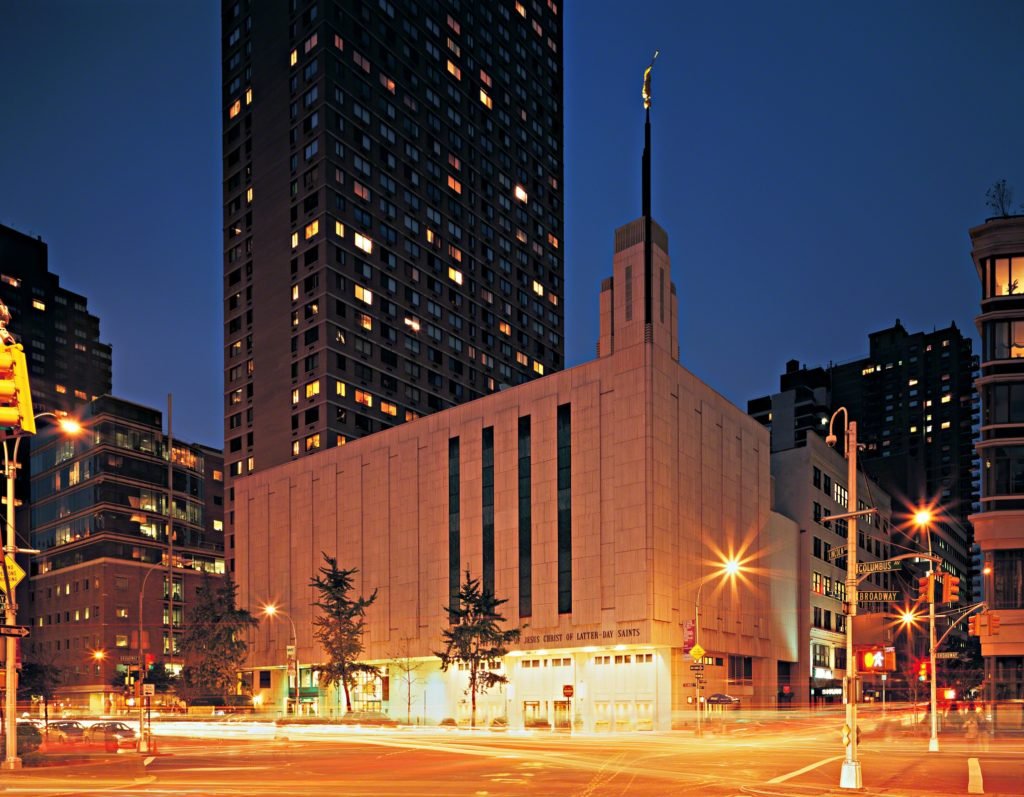 The Manhattan New York Temple is the third temple adapted from an existing building. The other two Temples adapted from existing buildings, were the Vernal Temple and Copenhagen Denmark Temple.
The New York City Temple building was originally built in 1976.
The original building of the Manhattan New York Temple started as a Stake center.
The layout of the Manhattan Temple is different then normal temple layouts. The buildings first floor houses the Temple's baptistry, the second floor has the Church public affairs office, and distribution center. A public meeting house is on the third floor and the buildings top three floors house the Manhattan, New York Temple itself.
The cornerstone of the Manhattan Temple is within the multipurpose building but on an outer wall.
On the door handles of the Manhattan Temple have Statue of Liberty torches.
The architects worked really hard to soundproof the temple. The hustle and bustle from outside cannot be heard. Walking in the temple from the busy street makes the temple feel like a sanctuary from the world.
Over 53,000 people attended the Manhattan Temple Open house.
The Manhattan New York Temple is the second temple built in New York Sate, the first temple was Palmyra, New York Temple. The Palmyra Temple was finished only four years before the Manhattan Temple in 2000.
The Manhattan Temple was dedicated without a spire and looked similar to a regular office building until the Church of Jesus Christ of Latter-Day Saints received permission to add a spire, a couple months after the dedication(Oct. 9 2004).
The Manhattan Temple is the second "multipurpose temple," with a public meeting house and offices. The other multipurpose temple is the Hong Kong, China Temple.